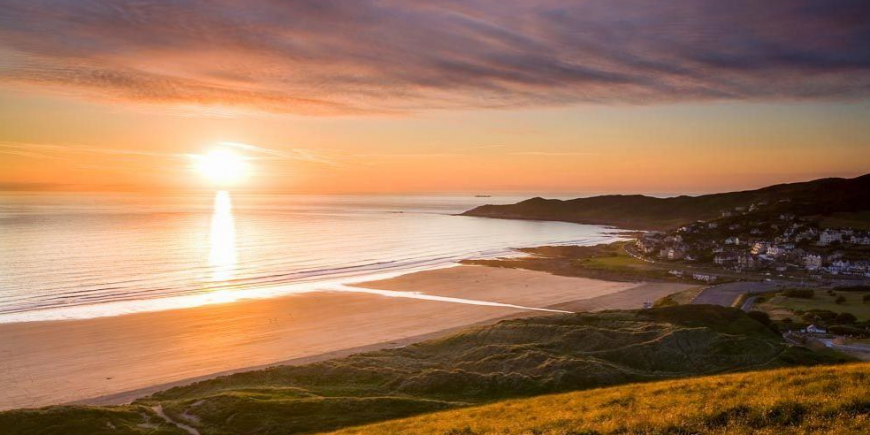 ---
This amazing view of Woolacombe and Morte point is one of my favourite from our collection.
took this from Woolacombe Down where the National Trust use nine Exmoor Ponies to graze on the Gorse.
Ive volunteered to check on them every week to ensure they are in good health, so expect more photos of this view and of the Ponies themselves of course!